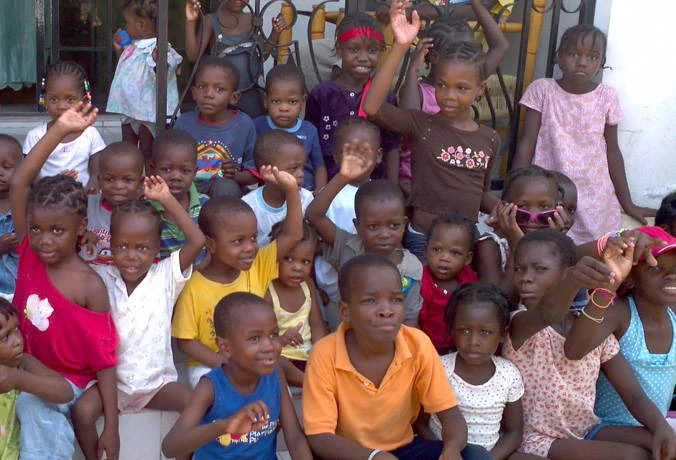 Real Deals cherishes a close relationship with the Foyer de Sion orphanage, which was founded in Haiti in 1999 by Guesno and Marjorie Mardy.
For over 13 years, Real Deals has been honored to donate a percentage of sales each month to support the babies and children that depend on the lifeline provided by the directors, caretakers, and donors.
We have seen, firsthand, the transformations started and sustained by the many people involved with the orphanage from caretaker to nanny to nurse. In addition to serving nearly 200 children, the orphanage provides educational sponsorships, works with community improvement projects, and improves education, health care, and job training for the children in their care and all those that work with them.
Over 20 years ago the Mardys welcomed seventeen children in their home who were in desperate need of love, nutrition, and shelter, even though they were in challenging circumstances of their own. Their vision of helping others has grown to an incredible network of caretakers, donors, and adoptees that are forever bound to the cause in Haiti. The faith, hard work, and dedication of Guesno and Marjorie have saved countless lives, and the ripples of their kindness extends around the world.
Real Deals' goal is to continue to help the resilient and beautiful children of Haiti. Please join us in this effort by giving as little or as much as you can.